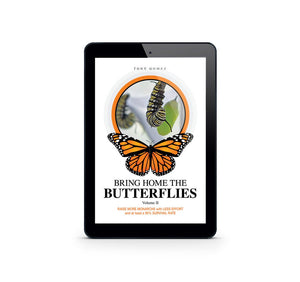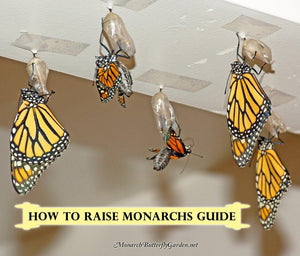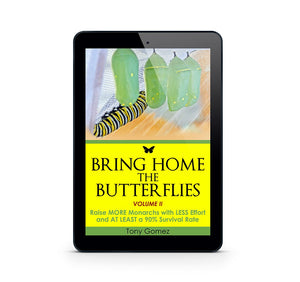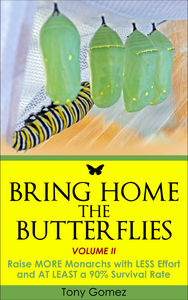 How To Raise Monarch Butterflies Book- Instant Download
Raise More Monarchs with Less Effort and At Least a 90% Survival Rate
This how to raise monarchs guide contains the best raising tips and techniques I have discovered over the past four decades raising magnificent monarch butterflies.                                                                                                                      
By implementing these suggestions into your raising process, you will achieve more monarch raising success while helping the struggling monarch population grow! 
108 Pages Optimized PDF w/ Colorful Photos. Instant Download /Updated 2020

If gifting a digital book, please send the recipient an eGift card so they can receive book updates to their email address:
Click this link to Purchase an eGift Card
Book
I am also looking for hard copy to purchase as Christmas gifts.
So much good information!
I can't wait for the hard copy to come out :-)
Bringing home the butterflies
I downloaded the copy and put it in a three ring binder. It is literally my Bible. I do not know what I would have done without it. I have been very successful on my first try.
Bring home the butterflies
I wish I had it in book form, I forget about it on my phone. I'd like to have it on my night stand in book form.
Hi Marcia, most people read the book on larger devices including desktops, laptops, kindle, iPad, android tablet, etc...
Great info
Loved reading it all. Very useful info!